Intelliflo3 VSF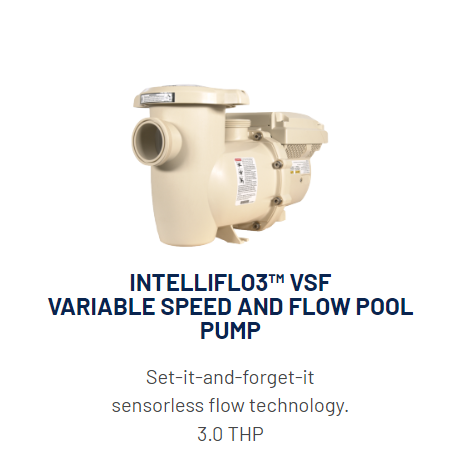 The IntelliFlo3 Variable Speed and Flow Pool pump sets the new bar for performance with built-in sensorless flow control for effortless optimum flow, and aids in keeping the pool crystal clear and inviting, no matter what it requires.
CONNECTIVITY
Make pool ownership and management easier.
With the Pentair Home app, automation and control are right in your hand.
To speak with someone about pool pumps, please call 610-889-0711.