THE HEART OF YOUR POOL'S CIRCULATION SYSTEM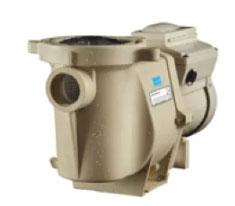 Pentair pumps incorporate innovative hydraulic engineering, refined over nearly 50 years, to circulate water more efficiently and quietly than competitive pumps. We've designed them with convenience features that make routine maintenance easy and fast.
IntelliFlo®  variable speed pumps can typically cut energy costs by up to 90% over traditional pumps, saving hundreds of dollars each year…and thousands over the entire life of the pump. Savings are so incredible, many utility companies are offering rebates up to $200 when you install a variable speed pump.
UTILITY REBATES
Inefficient pool pumps are considered a significant drain on energy and therefore a prime target for replacement with newer, more energy-efficient models. That's why a number of utility companies are offering rebate incentives to pool owners for the purchase of energy-efficient swimming pool pumps.
Below is information about the current rebates offered for purchase of an IntelliFlo® Variable Speed Pump.
* Please note, rebate amounts, program dates and eligibility requirements are subject to change by the utility company without notice. See specific utility company website to verify program details and availability.
Need more help? We would love to help you with your pump questions.
To speak with someone about pool pumps, please call 610-889-0711.